2010: CifiMad-WeekendTrek
Hotel Plaza de Santiago, Pinto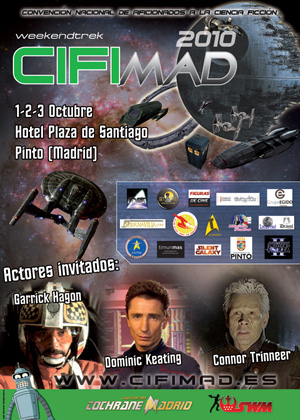 This year we continued the trend built in the 2009 edition. SWMadrid co-organized the convention alongside the Club Star Trek Cochrane Madrid. The whovians of Planeta Gallifrey España also made an appearance.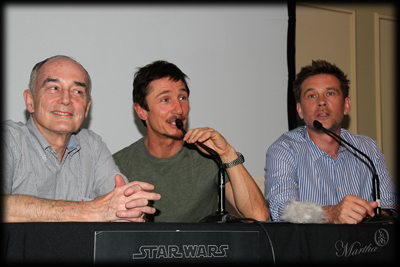 There were three guests in this edition:  Dominic Keating (Enterprise), Connor Trinneer (Enterprise and Stargate Atlantis) and Garrick Hagon (Star Wars).