[vc_row][vc_column][vc_column_text]
CifiCon 2011
Hotel NH Rallye, Barcelona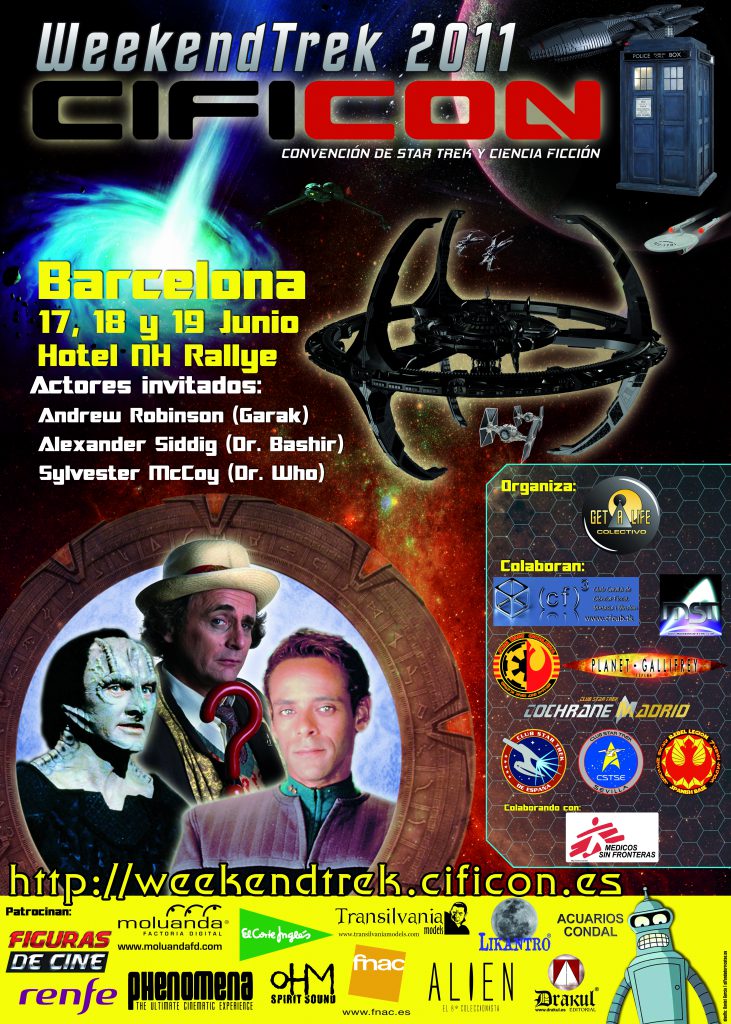 Following WeekendTrek's original plan of alternating locations, WeekendTrek-CifiCon 2011 was held in Barcelona. The chosen venue was hotel NH Rallye. Its rooftop swimming pool was much appreciated by visitors, thanks to the high temperatures.
Of course many fan groups from Catalonia lent their enthusiastic participation. We want to highlight the presence of V Flota Española, who attracted interest from both fans of the classic show, which was a mass phenomenon in Spain, as well as the remake that was in broadcast at the time.

The guests representing Star Trek were Alexander Siddig and Andrew Robinson, Doctor Bashir and Garak in Deep Space 9; and we also had no less than the seventh doctor from the Doctor Who saga, Sylvester McCoy, thanks to Asociación Planeta Gallifrey's collaboration. All three were charming guests and gave amazing Q&A panels.
We also had concerts, trekkie cocktails tasting, talks and contests; and most of all, CifiMad's warmth and good vibes remained intact.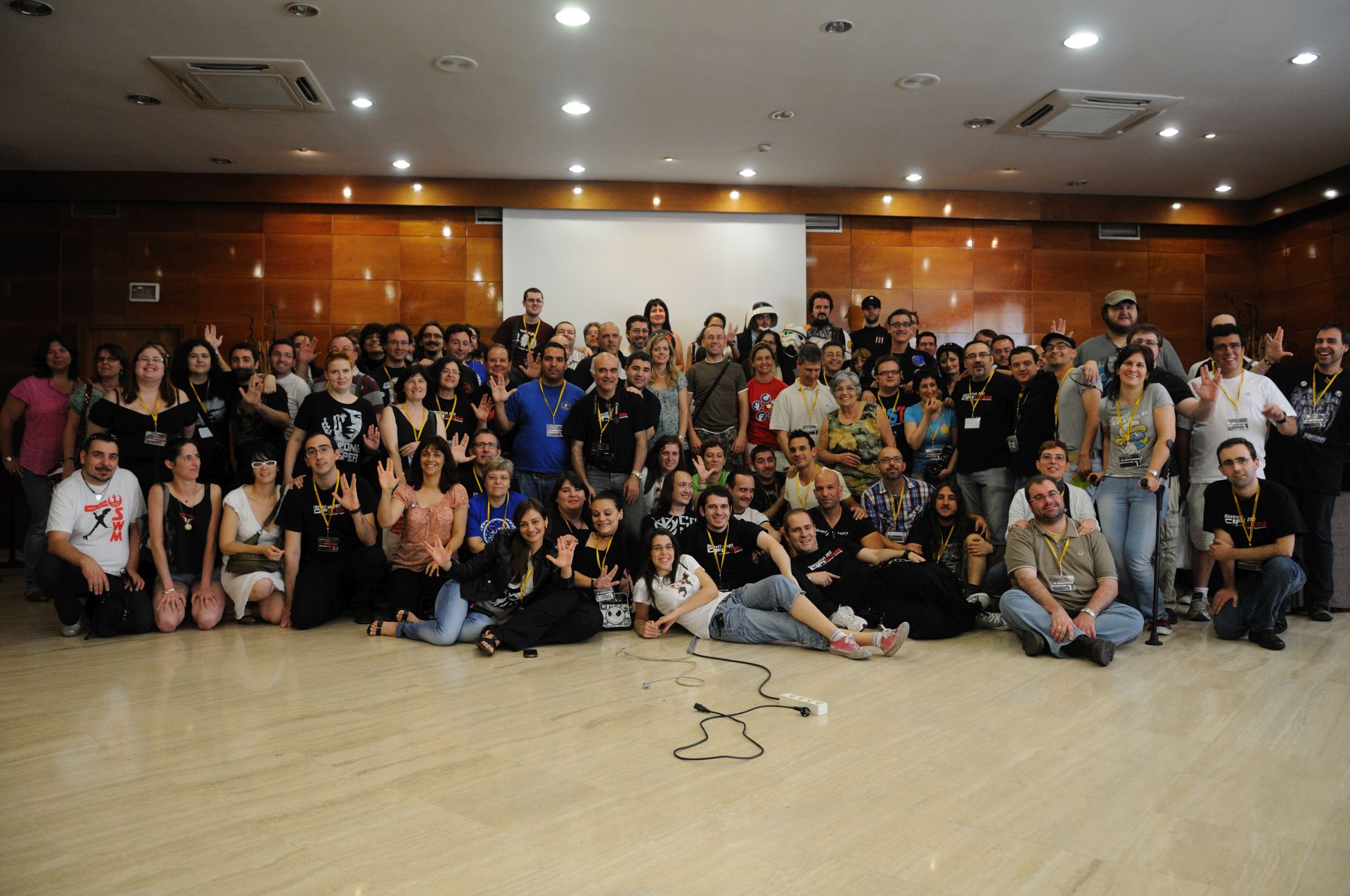 [/vc_column_text][/vc_column][/vc_row][vc_row][vc_column][vc_gallery type="image_grid" images="3774,3776,3778,3780,3782,3784,3786,3788,3790,3792,3794,3796,3798,3800,3802,3804,3806,3808,3810,3812,3814,3816,3818,3820,3822,3824,3826,3828,3830,3832,3834,3836,3838,3840″ title="Photos from CifiCon 2011″][/vc_column][/vc_row]