[vc_row][vc_column][vc_column_text]
2009: CifiMad-WeekendTrek
Hotel Las Provincias, Fuenlabrada.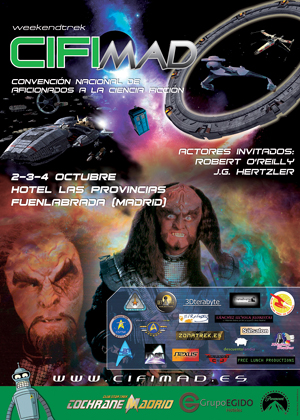 WeekendTrek was born the year before, thanks to our friends from CSTSE (Sevilla) and in 2009 we brought it to Madrid and started the CifiMad project.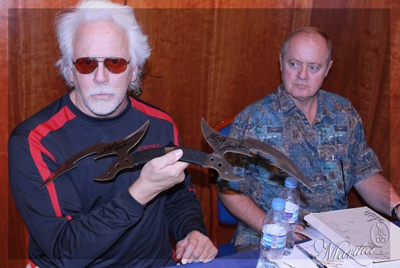 This year our guest actors were JG Hertzler and Robert O'reilly who play the klingons Martok and Gowron in Star Trek: The Next Generation and Deep Space 9.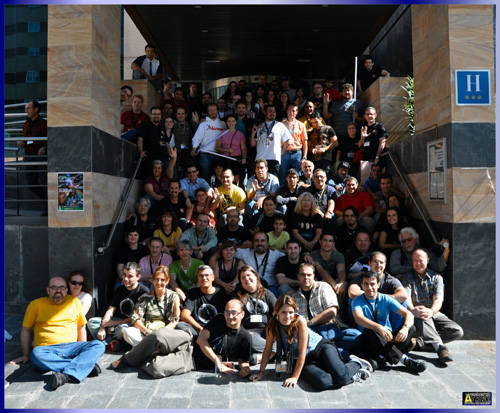 As well as the trekkie fan groups, we had with us our friends at SWMadrid and spanishStargate, who filled the convention with interesting activities and never before seen diversity.[/vc_column_text][/vc_column][/vc_row][vc_row][vc_column][vc_column_text]
[/vc_column_text][/vc_column][/vc_row][vc_row][vc_column][vc_gallery type="image_grid" images="3340,3342,3344,3346,3348,3350,3352,3354,3356,3358,3360,3362,3364,3366,3368,3370″ title="Photos from CifiMad 2009″][/vc_column][/vc_row]