[vc_row][vc_column][vc_column_text]
2014: CifiMad
Hotel Las Provincias, Fuenlabrada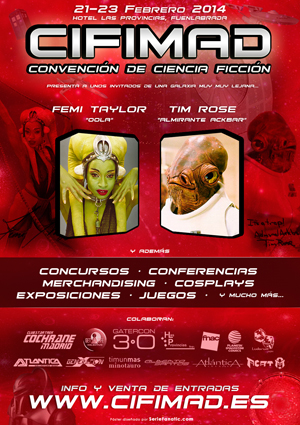 In 2014 we started with a new model of "low cost convention", with a significant reduction in entry prices, and substituting our traditional VIP cocktail by a cocktail dinner not limited to a small group of attendees, in which the guest actors were present.
Our guests this year were two of the most beloved and charismatic characters in Star Wars Episode VI – Return of the Jedi: Femi Taylor (Oola) and Tim Rose (admiral Ackbar).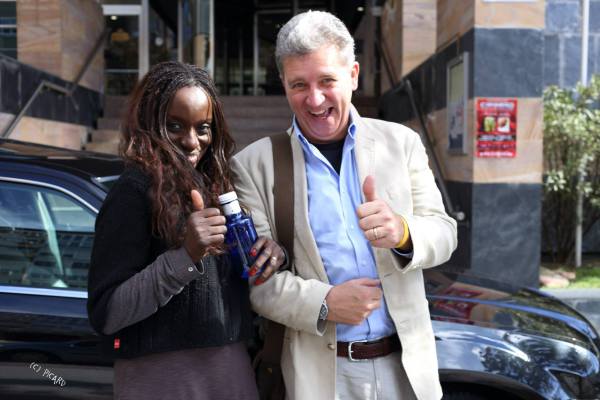 We also had among us
FAT Entertainment
, creators of a series of
short films about Doctor Who
that suprised and delighted most fans.
The event was a success in terms of number of attendees, and some of the activities will be forever in our memories: particularly the coreography Tomb of Souls, and the cosplay contest that started to show a spectacular level. Another new addition was the use of the hotel disco to prolong the party until midnight. On Sunday we hosted a tournament of the popular board game Star Wars X-Wing.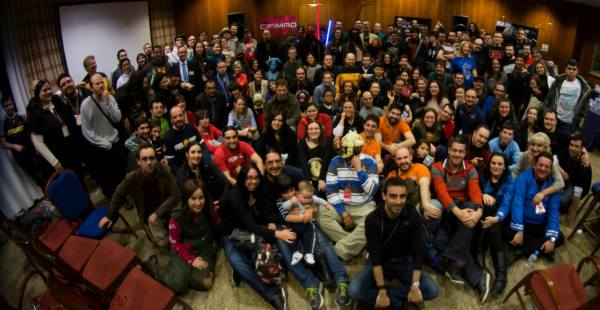 [/vc_column_text][/vc_column][/vc_row][vc_row][vc_column][vc_gallery type="image_grid" images="3488,3490,3492,3494,3496,3498,3500,3502,3504,3506,3508,3510,3512,3514,3516,3518,3520,3522,3524,3526″ title="Photos from CifiMad 2014″][/vc_column][/vc_row]