2016: CifiMad
Hotel Las Provincias, Fuenlabrada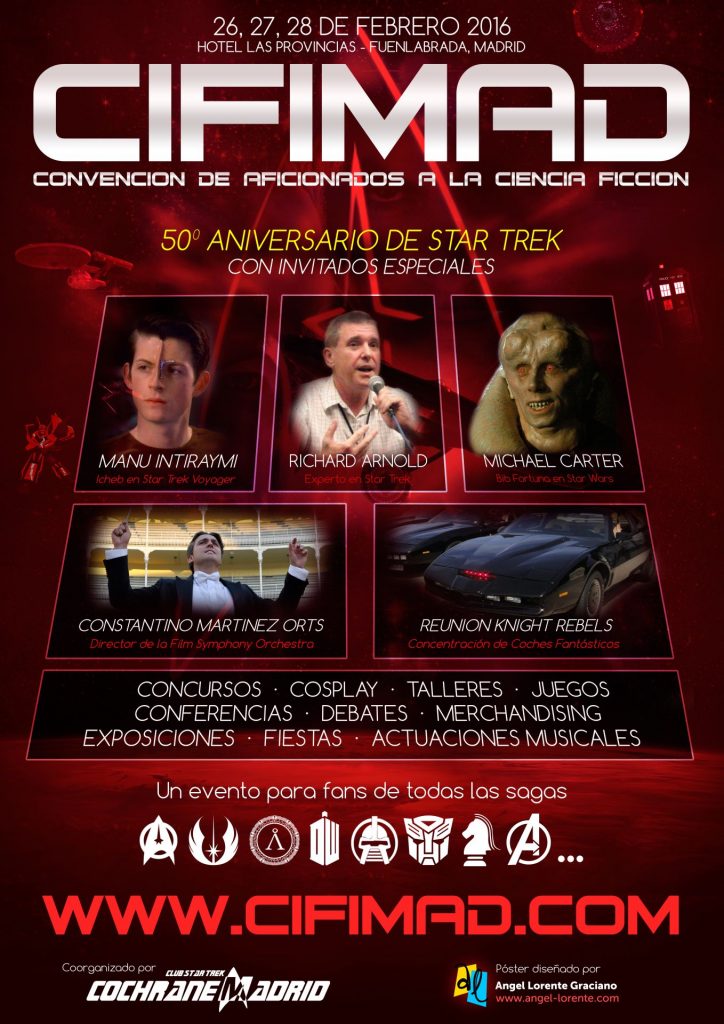 In 2016 we introduced a few changes in space distribution to face the growing number of attendees. We had some new collaborators: Steampunk Madrid, Tropa Korriban, Apache Libros, Findetrek, and the doctor in nerdism Cristina Martínez.
[vc_row][vc_column][vc_column_text]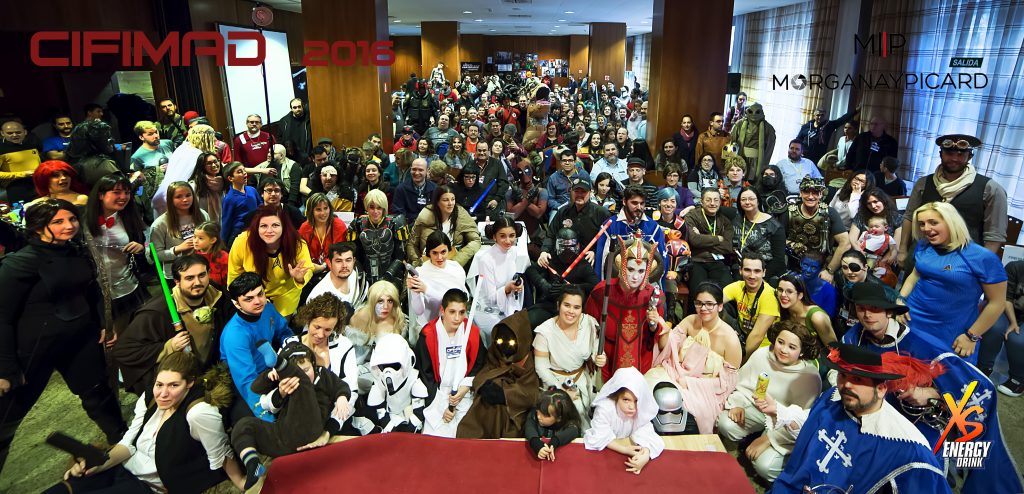 To celebrate Star Trek's 50th anniversary, we had a specially significant presence of this franchise: we had as guests Manu Intiraymi, who played Icheb in Star Trek Voyager and Star Trek Renegades, and Richard Arnold, world famous Star Trek expert. We also had Michael Carter, who played Bib Fortuna in Star Wars Episode VI: and Constantino Martínez-Orts, conductor of the Film Symphony Orchestra.

As a special attraction, the Knight Rebels club held one of their meetings in our convention, so we had as "guests" a full collection of accurate replica cars of K.I.T.T. from the TV show Knight Rider.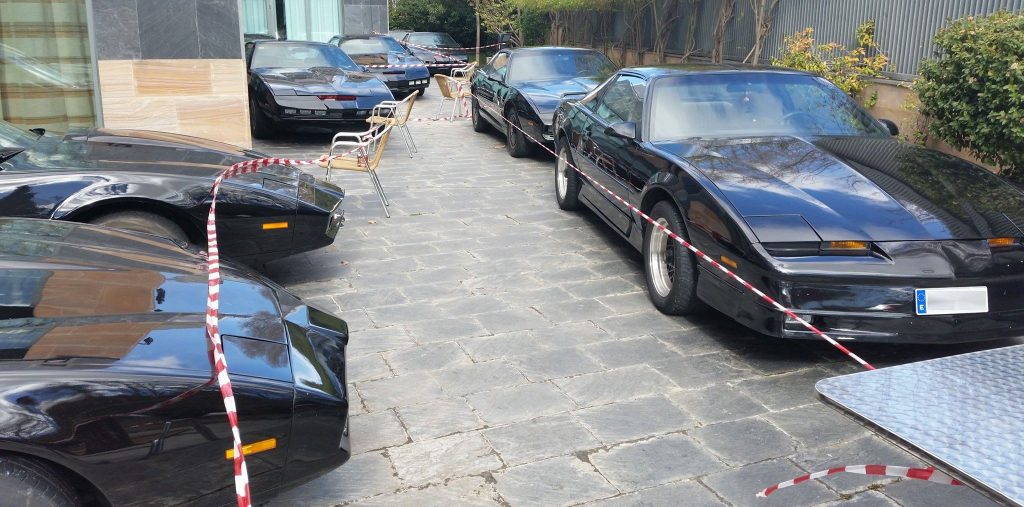 Once again, our friends at Imar & Esetevé took advantage of our convention to film one of their creations: in this occasion, a lipdub of the song It's My Life. Here it is:
You can get a better idea of the event reading the chronicles written by some of our attendees (in Spanish):
[/vc_column_text][/vc_column][/vc_row][vc_row][vc_column][vc_gallery type="image_grid" images="3580,3582,3584,3586,3588,3590,3592,3594,3596,3598,3600,3602,3604,3606,3608,3610″ title="Photos from CifiMad 2016″][/vc_column][/vc_row]