[vc_row][vc_column][vc_column_text]
2017: CifiMad
Hotel Las Provincias, Fuenlabrada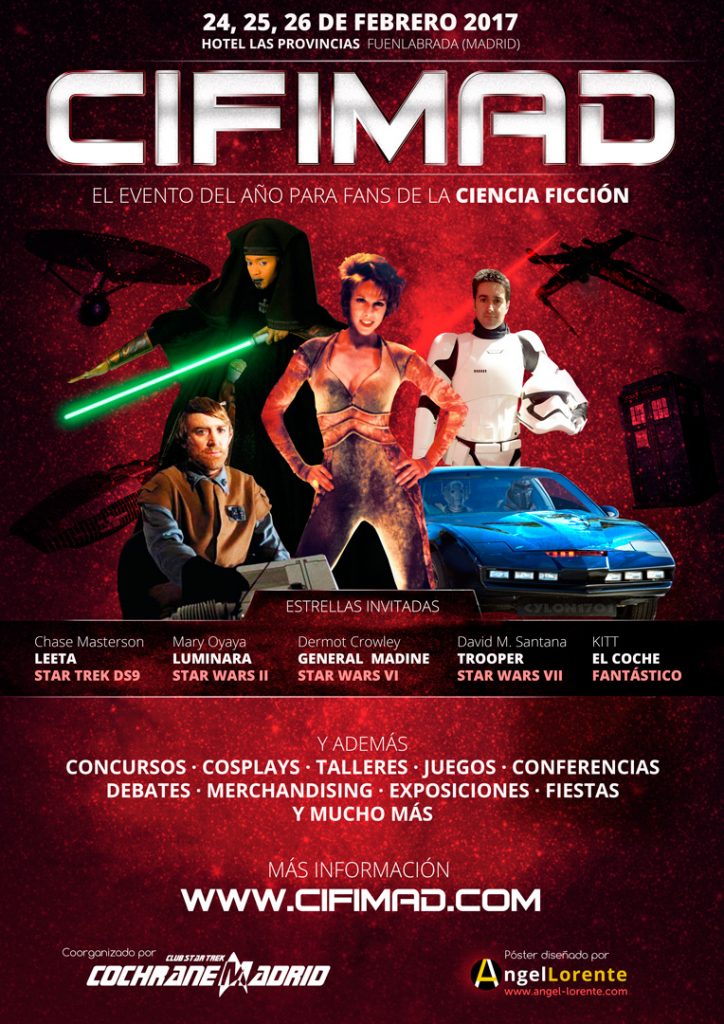 In 2017 we insisted on activities that had been very successful on former years, like Cifikids; and we kept growing our list of collaborators with the addition of Metrópolis Cómix, Editorial Dibbuks, El Baúl del Tiempo, Comunidad AudioWho, La Última Emisora, Hiji&Mou , David Casas or ImpressionCraft3D. Specially remarkable was the light saber combat exhibition by Ludosport Madrid.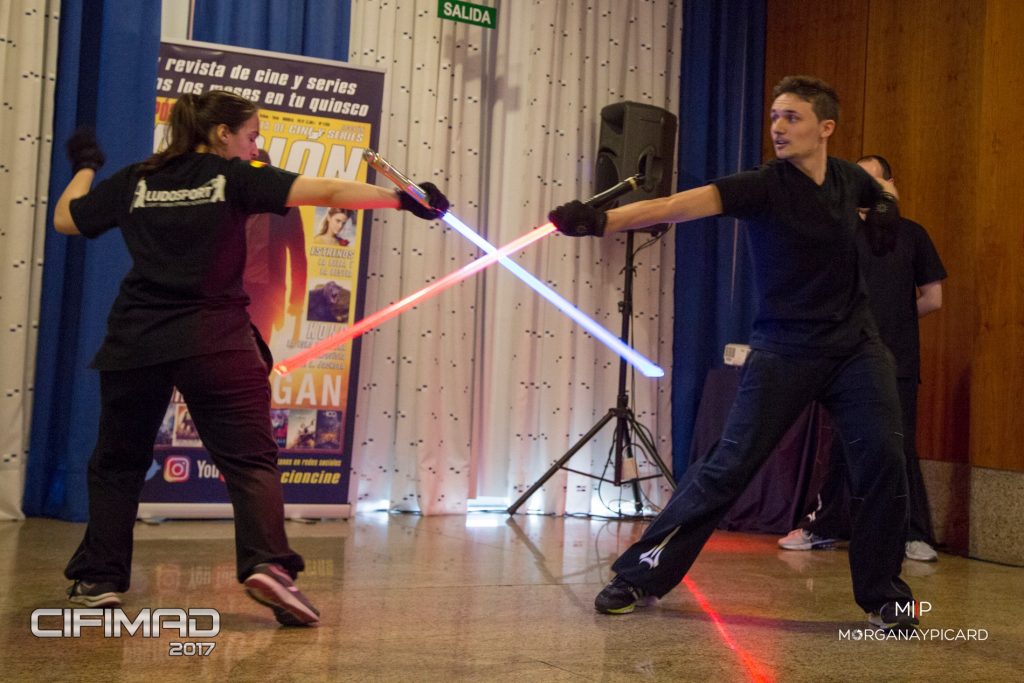 We took advantage of the 40th anniversary of the first Star Wars movie to go crazy and bring no less than three actors from the saga, one from each trilogy. Mary Oyaya (Master Luminara), Dermot Crowley (General Madine) and David M. Santana (Stormtrooper / Shoretrooper) delighted fans. Star Trek was represented by Chase Masterson (Leeta), who became a part of the event like no one else before: additionally to her usual Q&A panel she gave another talk about her charity  Pop Culture Hero Coalition, sang three songs with the band El Rostro de Boe, was a judge in the cosplay contest, and had a special photoshoot session characterized as Leeta.
Our friends at Imar & Esetevé brought us a film project even more ambitious than in former years, that included cosplayers signing up in advance to write a script with their characters in mind and plan a shooting schedule. Here is the spectacular and hilarious result – don't forget to turn on English subtitles!
You can get a better idea of the event reading the chronicles, or watching the video chronicles, written or filmed by some of our attendees. Most are in Spanish but the video interviews with the actors are in English.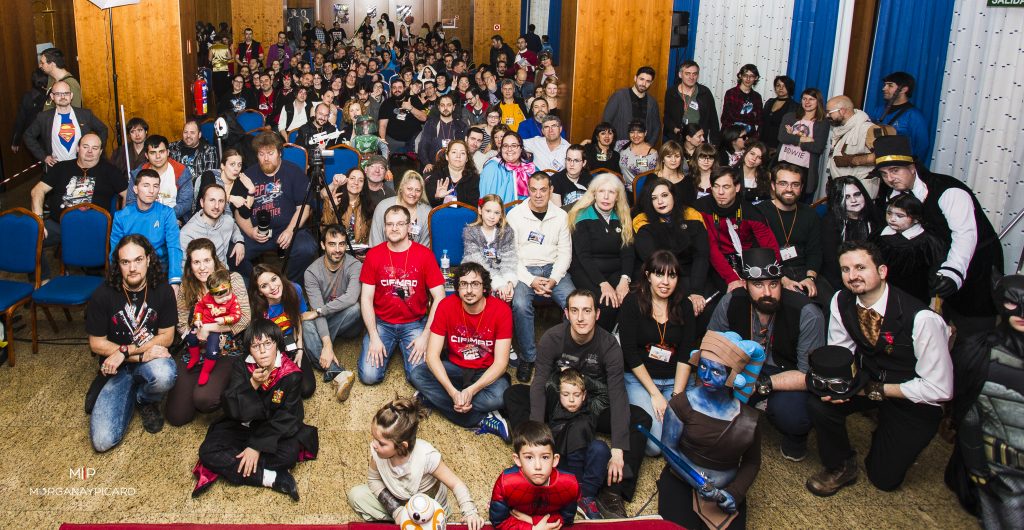 [/vc_column_text][/vc_column][/vc_row][vc_row][vc_column][vc_gallery type="image_grid" images="3615,3617,3619,3621,3623,3625,3627,3629,3631,3633,3635,3637,3639,3641,3643,3645″ title="Photos from CifiMad 2017″][/vc_column][/vc_row]